Attention ordinary people who start to do the extraordinary!
Discover How God Can Use You In A More Powerful Way To Change The World Around You
Enjoy the Adventurous Lifestyle of Simple Multiplication

Dear friend,
What was Jesus' method of leadership multiplication?
He coached ordinary people who started to do the extraordinary!
Have you ever asked yourself how God can use you in a more powerful way to change the world around you?
"I want to be used by God." This is the cry of the heart of many. I want to be salt for the people around me. But often many Christians are overwhelmed by our modern lifestyle and see only little fruit.
As team of pioneers we have mentored many Christians in discipleship. We saw normal believers come into a whole new dimension - people got saved, they entered into the supernatural, and started with small training groups in homes. They discovered the adventurous lifestyle of simple multiplication.
Let us ask you...
Are you longing for a meaningful life?
Do you want to simplify your "Christianity"?
Do you want to have influence in your environment?
Do you long for more mentorship and less sermons?
Are you ready to MULTIPLY your potential?
If you answered "yes" to any of these questions, we can help you.
Each of us desires to fulfill the destiny that we carry within our hearts. We would make every effort if we only knew what to do to get there.
If you want to experience the power of multiplication in your life and the people around you, then let us introduce you to ...

Disciples777: Leadership Multiplication
The purpose of this 6-week training program is coaching disciples through simple, practical, strategic outreaches after which they will train new disciples, multiplying kingdom disciples who will ultimately disciple nations.
While our broader aim is to plant churches and disciple nations, we believe they are the consequences of good discipleship training of individual people, which is best done in small groups.
We start with a group of five to 10 disciple leaders with the aim of them multiplying disciples in turn.
Our aim is not to make church members, but to make disciples. Church members are often consumer and knowledge-oriented, while disciples are people and obedience-oriented. Church members come, while disciples go.
We want to develop a viral discipleship movement reproducing disciples by copycat, practical teaching on the Gospel, evangelism and prayer,
The method is inspired by "Training for Trainers" (T4T), which is a movement based on principles and practices believed to facilitate the rapid multiplication of disciples.
Here is what we will cover during the 6 weekly live training sessions:
Week 1: Getting started with normal power encounters
Four fields of Kingdom Growth: God will provide a harvest if there is a plan in place to harvest properly.
House of Peace Strategy: Jesus gave us a MASTER strategy to reaching millions of lost people.
Luke 10 in the four fields: Jesus gave us a simple strategy FOR MULTIPLICATION for each stage: Eat, share, heal, stay.
Simple Entry Plan: Jesus' entry plan naturally allows for church formation in the house.
Week 2: Keep things simple - From heart to heart
Simple Gospel Plan: Only simple things will multiply. Paul did not try to use clever speech.
Stay in the house: Jesus knows that real decisions are made at home.
Sharing the Gospel: 2-3-4: A very simple method to share the gospel. How to find Non-Believers.
Discovery Bible Studies with Non-Believers: Why are Discovery Bible Studies with nonbelievers so successful to start a movement? Seven stories of hope.
Week 3: What every new disciple should be able to do
Things everyone is able to do: Everything you want to see in the life of a disciple needs to be modeled and trained. Why we need more apprentices and less sermons. A list of simple things a disciple should be able to do.
Church Formation Plan: By the end of the short term discipleship, the new group has learned what it means to be a church. How to start a new church in a house?
Living Stones: We don´t go to church, we are the church.
What is a healthy church: Signs of a healthy church.
Week 4: Benefits of staying with the new Disciples
Stay with the new Disciples: How to avoid confusing the new believers. The most important lessons about discipleship in small groups.
How to impact a whole neighbourhood: How the person of peace of can reach his sphere of influence.
Short Term Discipleship Lessons: Start to use Pauls` Pattern he used in every church. The SOS-Bible Study approach.
3/3 Training Process: Learn about a simple balanced approach to train disciples in small group settings. The principle of Multiplication: Training trainers who train trainers.
Week 5: Train the trainer - How multiplication works
Leadership: The MAWL-Method – Model – Assist – Watch – LEAVE. The 3/3-Process and leadership development.
Train the Trainer: How multiplication works. Practical insights how to multiply groups and leaders.
Values for a 222-Movement: Why values are more important than methods. 10 signs of church planting movement. 10 No Go´s or how to stop a movement.
Field reports: Lessons learned & our adventures in Germany, Austria, Switzerland, Bulgaria and Bangladesh.
Week 6: How to make a missions plan for next 90 days
How to make a plan for the next 90 days: Practical steps to make a meaningful personal plan. How to find the target group in your neighborhood.
Making crystal clear priorities: How to develop reasonable goals together with the Holy Spirit.
How to develop a Not-To-Do-List: Time management for Pioneers. How to avoid works of the flesh.
How to form a prayer network: Why we shouldn´t even try without prayer. Struggle against powers of darkness. How to find like minded people to pray.

Dream Births International Discipleship Network
The Lord God Almighty spoke to Günther Hess in a dream in 2002 saying He would give him three gifts: love, knowledge and technical skills to build houses, which Günther did not entirely understand at first.
When Günther woke up, he was emotionally and physically drained. He did not understand the dream fully at that time since he had never built with bricks and mortar, nor was he technically skilled.
Eventually Günther came to understand that the call of God on his life to "build houses" means to build new organic churches.
Now he realizes God commanded him to be a spiritual house builder, taking to heart the Lord Jesus' commission in Matthew 28: 19-20 - "Go therefore and make disciples of all nations, baptizing them in the name of the Father and of the Son and of the Holy Spirit, teaching them to observe all things that I have commanded you: and lo, I am with you always, to the end of the age."
Günther is a member of the European Coalition of Apostolic Leaders (ECAL) and co-founder of the Apostolic Training Network (ATN).
The ATN aims to train small groups of disciples through webinars and on-site seminars.
Ultimately, Günther's dream birthed an international discipleship network with the vision to plant 10,000 churches. The Lord is inviting you to be a part of this growing movement.

How This Training Program Works
During April and May 2015, our pioneer team led a 6-week course to teach practical and simple things you can do to disciple others, who in turn can follow your example and teach others to teach others to be led by God's spirit.
The dates for the six live global training sessions (webinars) were Tuesday April 28, May 5, May 12, May 19, May 26, and June 2, 2015.
It's not too late for you to still benefit from this training.
We are currently offering a 33% savings.
When you join, you will have immediate access to a private member site with video and audio replays and relevant bonus resources.
We also have a private Facebook group to let you interact and build relationships with other like-minded team members globally.

Why We Invite You To Invest Financially
Since launching our first virtual training program in March 2015, we have received a lot of requests to come minister in person in many different countries around the world.
We simply do not have the time, money, energy, or people resources to meet all the demand to go in person to so many different places, at least not currently.
Like you, we want to be good stewards with our time and the gifts God has given us.
What we have discovered is the live virtual trainings allow us to reach more people with less effort and keep them engaged at a higher level, all while building a global interconnected community.
Plus, doing the live virtual global broadcasts saves thousands of dollars in travel expenses each month for us and those we serve. So it is a win-win for many people.
We believe we are living in a moment of acceleration and advancement in the Kingdom and we must take hold and seize the day.
Let us repeat that while our broader aim is to plant churches and disciple nations, we believe they are the consequences of good discipleship training of individual people, which is best done in local small groups.
100% Satisfaction Guarantee
From experience, we know our training is effective.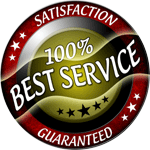 If you are not delighted with the training and the results you experience, simply email us within 30 days of when the live coaching program starts and we will either reconcile the problem or gladly refund all your money.
You have nothing to lose and everything to gain! Guaranteed!
Your success is our success and vice versa!
Disciples777: Leadership Multiplication
Training Program
Priority Order Form
YES! I want to experience the power of multiplication in my life and the people around me.
Special Offers:
The normal price for this training, equipping, and connecting for all six weeks is $600.
If you sign up before 3 pm Eastern Time (New York) on Tuesday June 16, your total investment will be only $400 for all 6 weeks. That is a $200 savings.

All payments are processed using a secure server

If you feel called to participate in this training and cannot afford even $100 USD per month, please email us at support@empower2000.com to let us know.
If you believe in this cause and feel led to give extra for scholarships for other people to participate, please email us at support@empower2000.com.
Blessings to make disciples who make disciples!
Günther Hess
Christof Brux
Reinald Leichte

Your Pioneer-Team
We live the spirit of apostolic unity!
Apostolic Training Network
Thank you for visiting an Empower 2000, Inc. website
Privacy Policy | Terms and Conditions | Disclaimer
Copyright 2007-2018 Empower 2000, Inc., All rights reserved